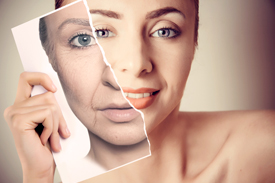 When you look and feel beautiful, it radiates to the world. With life though, we all know that skin and body issues arise like acne, aging, wrinkles, Varicose veins, and unwanted fat in areas which can harm your self-esteem and reduce your confidence.

Hyde Park Dermatology can help you achieve better-looking skin with cosmetic procedures that use the latest comprehensive technology. Dr. Ara-Honoré, at our state-of-the-art facility, uses the latest procedures and tools to ensure optimum results.

Having healthy skin is more than sciences, it's an art. We are committed to offering you the best of both worlds by helping you to become a beautiful new you.
Non-invasive & Invasive Cool Sculpting

Skin Toning • Cellulite Treatment
Laser Treatments

Laser-Liposuction • Surgery • Laser Hair-Removal
Wrinkle Reduction & Facial Fillers

Botox • Restalyne • Radiesse • Juvederm • Perlane
Vein Treatment

Sclerotherapy
Skin Tightening

Microdermabrasion • Facial Peels • Chemical Peels
Hyperhidrosis (Excessive sweating)